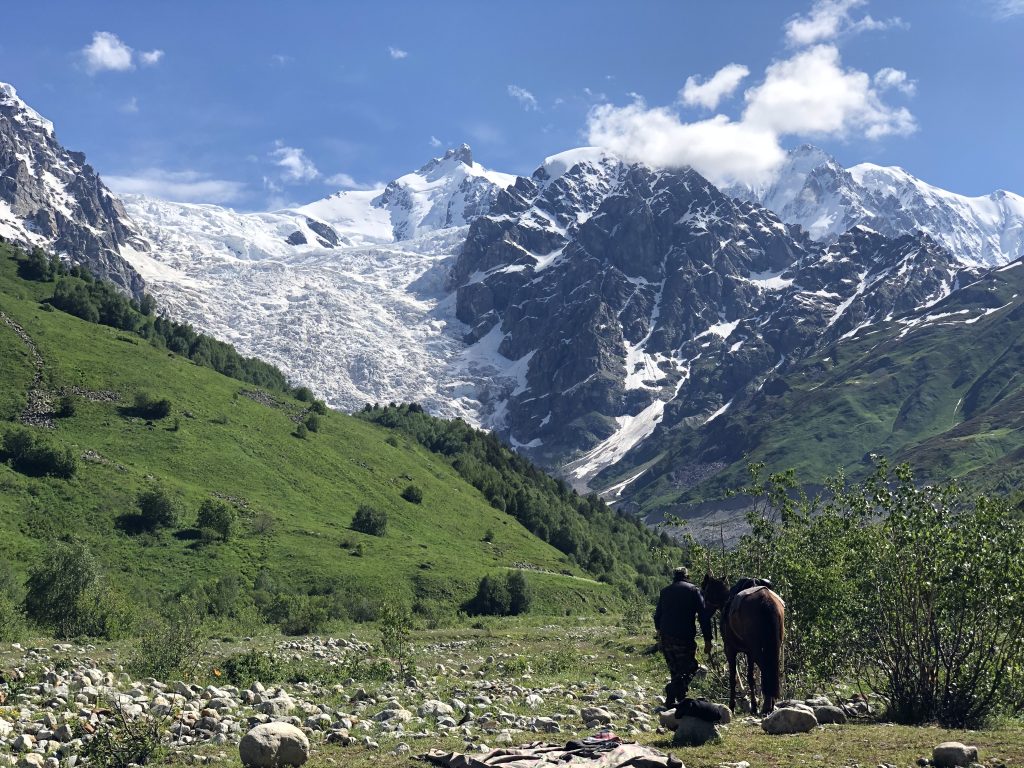 I was lucky enough to spend May and June of 2019 based in Tbilisi while researching the Lonely Planet Georgia, Armenia and Azerbaijan guide. This was something of a homecoming for me, as Georgia was my first big travel writing job back in the summer of 2003, and while I had been back to the Caucasus a few times since then, having two whole months here allowed me to really experience the changes this incredible country has seen over the past two decades. Some changes were immediately obvious: electricity and water doesn't routinely go out several times a day as it did in the dying days of Shervardnadze's rule, and as a result the jackhammer din of generators has disappeared entirely from the streets. Russian has almost totally disappeared from use across the country, and Tbilisi has undergone a surprising metamorphosis into a hipster paradise with an extraordinary club scene that reminds me of Berlin a decade ago.
In a bizarre twist that somehow seems totally unremarkable in a country this small, I ended up renting an apartment in Sololaki from the former president of the country, Giorgi Margvelashvili, who even rather kindly made me a lamp in his own carpentry shop when I pointed out that the living room could really do with some low lighting. As well as being fairly small, Georgia is also fantastically shaped for research, with Tbilisi more or less bang in the centre of the country, meaning I could spend the weekdays on the road and the weekends back in Tbilisi, where a constant rotation of amazing restaurants, bars and clubs allowed me to kick back while still telling myself I was doing research.
The undoubted highlights of my trip was finally making it to the breakaway republic of Abkhazia. Abkhazia is an emotive issue for many Georgians, who generally consider the region to be occupied by Russia and are currently unable to visit. The situation has been static since 1991, and as a result Abkhazia is something like a Soviet time capsule in a way that the rest of the former Soviet Union no longer is ­– quirky bus stops, sprawling disused sanatoria and ornate palaces of culture litter its towns, most now ruins and abandoned since the Soviet collapse. I'll never quite forget clambering around the ruins of a giant sanatorium complex surrounded by dense forest on the Black Sea coast, and stumbling completely by chance upon an Olympic sized swimming pool, in one of the most dramatically lit and sinister settings imaginable.